Dr. Guruprasad Mohapatra
22-04-1962 to 19-06-2021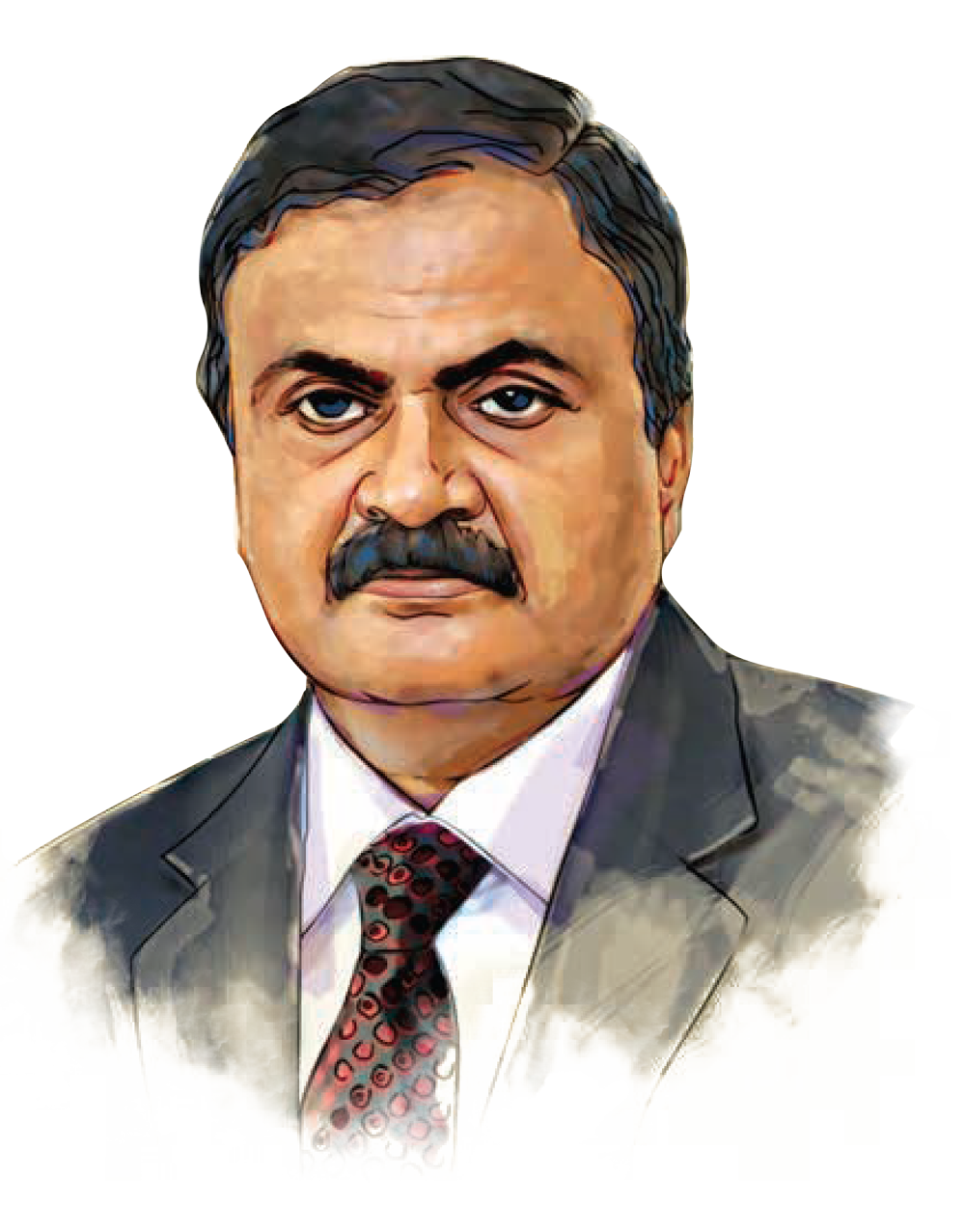 EARLY LIFE AND EDUCATION
Guruprasad Mohapatra was born on 22nd April 1962 to Sahitya Akademi award winner and doyen of Odia literature Prof Mohapatra Nilamani Sahu and Smt Prasanna Kumari Devi. He studied History at BJB College, went on to pursue masters in political science from Jawaharlal Nehru University (JNU) and later secured a M.Phil. in Diplomacy from the School of International Studies at JNU. He also completed a Master in Business Administration from the Faculty of Economics, University of Ljubljana in Slovenia. He did his Ph d from Maharaja Sayajirao University. His Ph d thesis, 'Management of Change : A Critical Evaluation of Power Sector Reforms & Restructuring of Gujarat Electricity Board ,'was a study on the success of the reforms undertaken when he was with Gujarat Electricity Board.
CAREER
After joining IAS in 1986, he served as a sub-divisional magistrate in Gujarat's Limbdi,. He played a major role in giving its present shape to the famous Tarnetar mela.
This was followed by a stint as DDO of Surendranagar which became the first district of Gujarat to implement Integrated Wasteland Development Project of government of India during his tenure. He was later Collector of Junagadh and Rajkot. He was heavily engaged in drought work during his tenures as SDM Limbdi, DDO Surendranagar and Collector Rajkot.
After completing his district postings he was posted as as Joint Managing Director of Gujarat Industrial Development Corporation and as Additional Sales Tax Commissioner.
As municipal commissioner Surat solid waste management and public private partnerships were focus areas. A number of capital projects were undertaken including the state's longest flyover , the state's biggest auditorium Sardar Patel Auditorium ,a new medical college and an ultra modern hospital . A National Book Fair was conducted , the first of its kind by an urban local body.
As Member Administration, Gujarat Electricity Board, reform related activities including unbundling of GEB and creation of six new companies were smoothly undertaken. Investments in IT infrastructure , a comprehensive training policy and changes in personnel policy encouraging departmental promotions marked his tenure.
As Chairman, Uttar Gujarat Vij Company Ltd performed best among all DISCOMs in Gujarat in terms of revenue target achievement, improved power reliability and reduction in feeder interruption, transformer failure rate, debit arrears and in T& D and AT & C losses.
UGVCL was the first DISCOM to earn ISO 9001-2000 certification and to achieve NABL accreditation for high tech meter testing laboratory.
He was next posted as Transport Commissioner of Gujarat and was involved in carrying out major transport sector reforms.
As Managing Director of Gujarat Alkalies and Chemicals Ltd his tenure was marked by capital investments in many new projects like hydrogen peroxide at Dahej, anhydrous aluminium chloride at Dahej , 100 TPD plant caustic flaking plant at Dahej, CTC phase out project at Baroda and by revenue growth.
GACL was India's first PSU to successfully achieve the performance based variable pay and the new Performance Appraisal System.
GACL in partnership with Akshay Patra discharged its corporate social responsibility by ensuring nutritious and hygenic Midday Meal Scheme to about 50,000 primary school students of Vadodara.
As Sales Tax Commissioner of Gujarat he strengthened the online systems and enforcement systems leading to growth in tax income. He modernized the offices and invested in improvement of the IT infrastructure.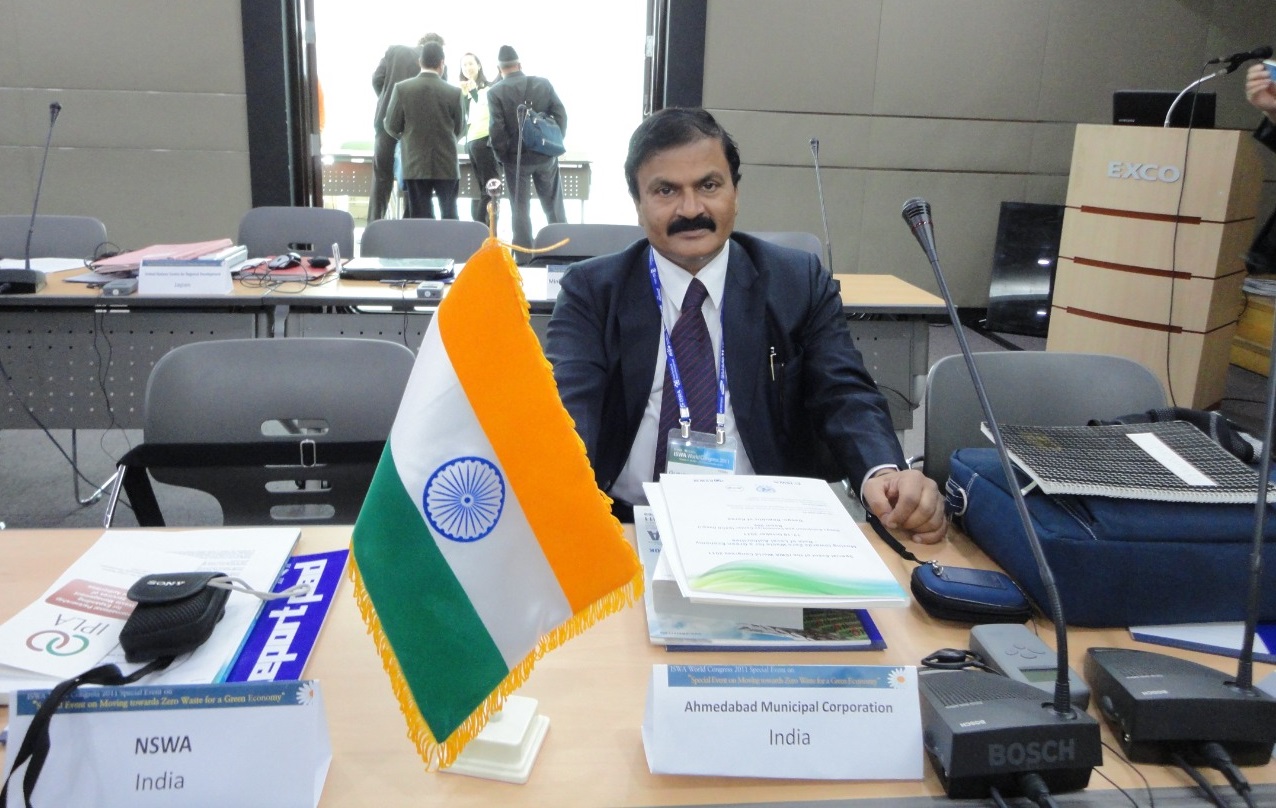 As the Municipal Commissioner of Ahmedabad, he led the Kankaria Lakefront Project and the iconic Sabarmati Riverfront Project which was a unique project for urban regeneration and environmental improvement which has transformed the river as a focal point of leisure and recreation. This project is seen as a model for the country.
His efforts towards conservation of heritage including preparing the first heritage building regulations for Ahmedabad in 2013-14 and preparing the unique dossiers for submission to UNESCO (2011-14) that subsequently led to the city becoming the first World Heritage City of India in 2017.
BRTS corridor was developed to take the network upto 61 kms while the AMTS bus fleet went up from 700 to more than 780.
He also planned and started construction of a very major hospital project Sardar Vallabhbhai Patel Institute of Medical Sciences.
He played a vital role in the conduct of the Vibrant Gujarat Global Summits of 2009 , 2011 and especially 2013.
As Joint Secretary Commerce, Government of India, focus was on ease of doing business in SEZ and digitalization of activities so as to promote transparency and predictability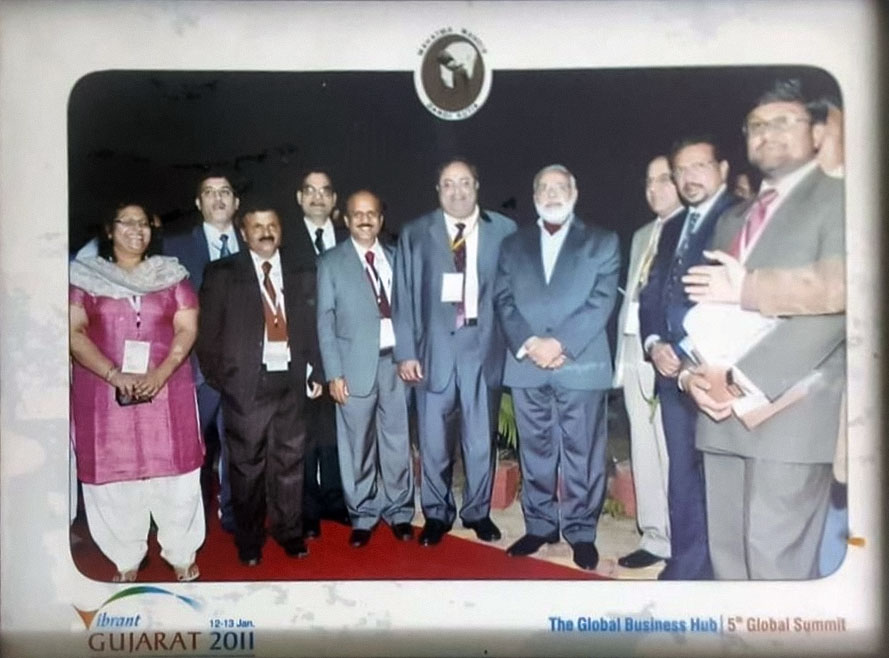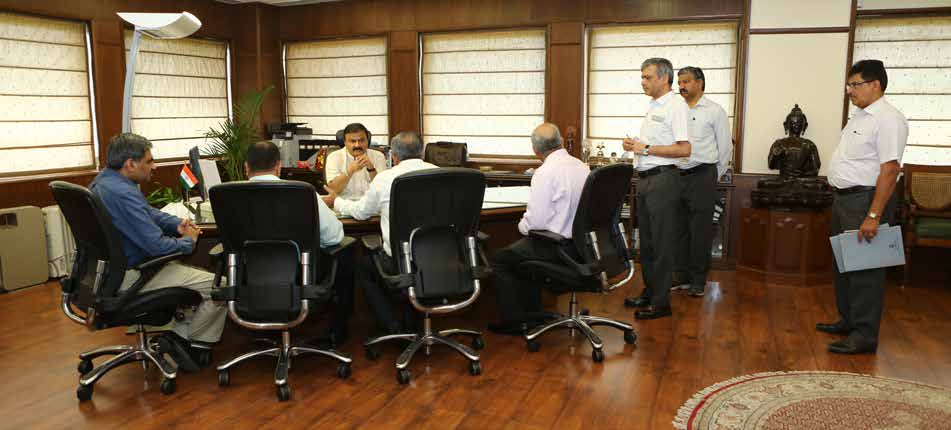 As Chairman, Airports Authority of India successfully implemented UDAN (Ude Desh ka Aam Nagrik) connecting many 3 tier cities.
State of the art airports and terminals were built and several existing terminals were upgraded.
Read More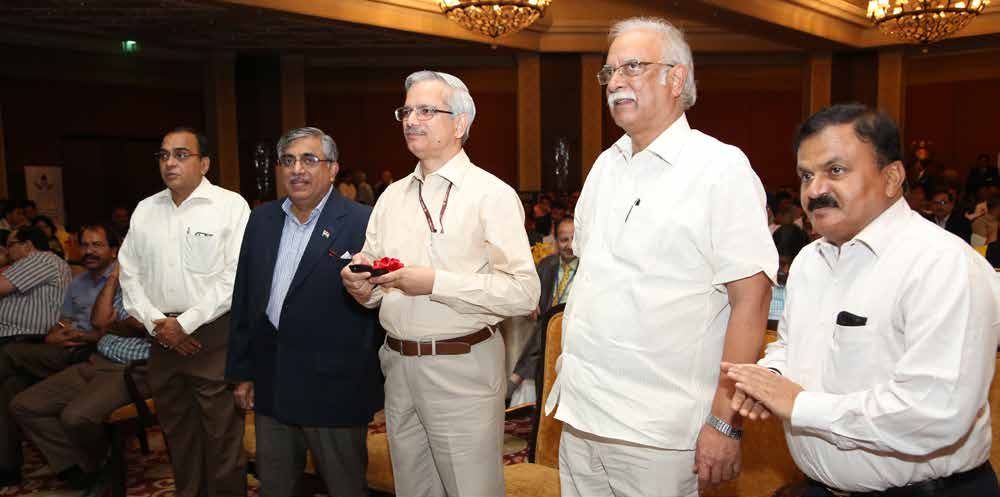 A 100% cargo subsidiary company "AAI Cargo Logistics & Allied Services Limited" (AAICLAS) was set up.
Corporate AAI vision and Mission statement were restructured.
Foundation for Civil Aviation Research Organization (CARO) at Begumpet Airport Hyderabad was laid.
Project "DISHA" (Driving Improvements in Service and Hospitality at Airports) the largest airport transformation program ever was undertaken.
Successful and very speedy tendering was done resulting in the simultaneous privatization of 6 airports.
Finalized the National Strategy for Airport Development and operation and Model concession agreement for developing airports under PPP model.
Read Less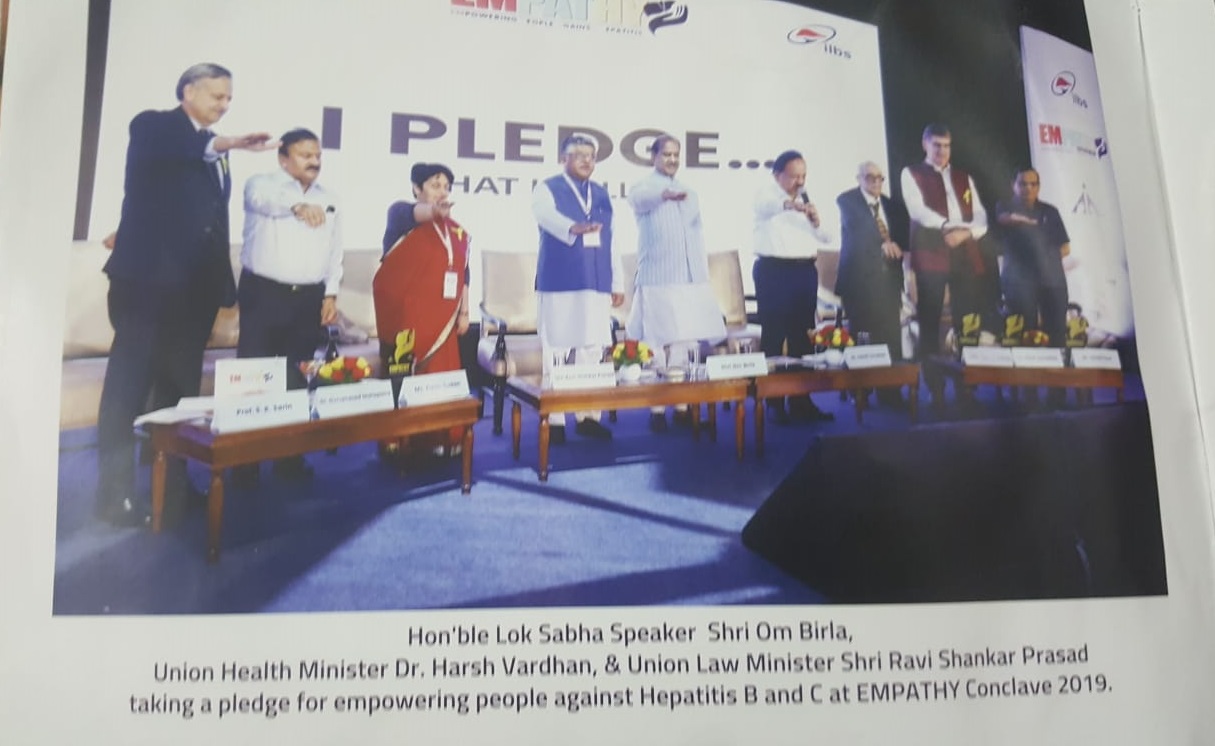 A unique aspect of the corporate social responsibility of AAI was the financial support and guidance to 'The EMPATHY CAMPAIGN' started by the Institute of of Liver and Biliary Sciences (ILBS) in order to destigmatize hepatitis B and C in society by creating awareness and the need for timely screening, treatment and vaccination. The chairman of AAI as the co-chairman of the Technical Working Group also guided the EMPATHY campaign.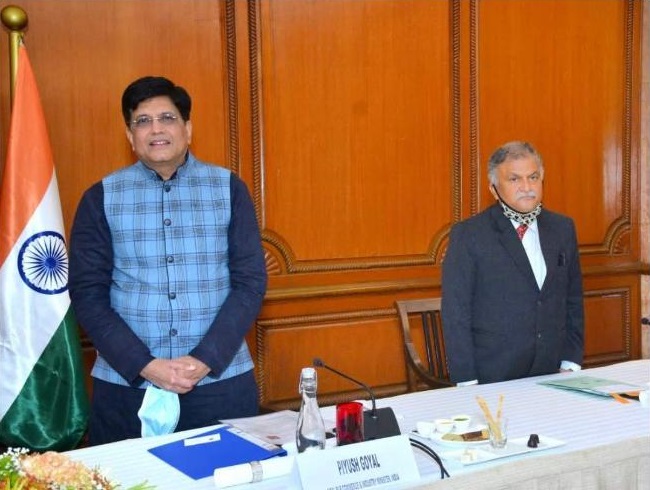 As Secretary, Department for Promotion of Industry and Internal Trade, Startups regulatory reforms were undertaken and Startup awards system and Prarambh the first Startup India International Summit was instituted in 2021. The number of unicorns in the country jumped with 33 startups entering the unicorn club in 2021.
The ease of doing business ranking improved from 77 to 63. Reduction in compliance burden was by more than 22,000 processes.
The National Single Window system was set up and there were major reforms in the Petroleum and Explosives Safety Organization (PESO).
Read More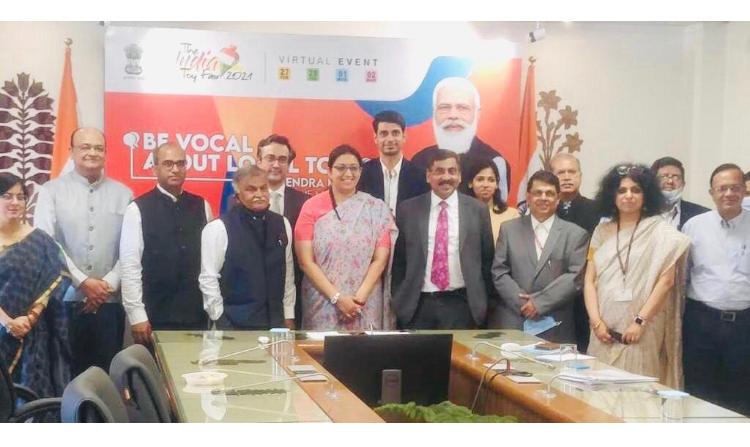 The conceptualization and implementation of the Production linked incentive (PLI) schemes which offer incentives to companies on incremental sales for products manufactured in India for 13 sectors took domestic manufacturing to a new level. In no time India became a net exporter of mobiles in place of being an importer.
He contributed enormously to the FDI policy and Make In India procurement policies.
During 2020 lockdown Invest India under Department for Promotion of Industry and Internal Trade set up a business immunity platform to handhold businesses and addressed queries with a resolution rate of over 90% and helped companies pivot their business models to make PPEs and ventilators.
Read Less
COVID MANAGEMENT
As chair of the empowered group of secretaries on medical supplies he helped operationalize local production of PPE suits and N95 masks and ventilators and managed medical oxygen supplies in the country . India became an exporter of PPE suits and N95 masks from being an importer.
CREATIVE CONTRIBUTIONS
He was also a regular columnist with DNA from 2011-2014.
Edited and compiled an Odia book, 'Mohapatra Nilamani Sahuka Smaraniya Galpa' (Memorable Stories by Mohapatra Nilamani Sahu). It is a compilation of 13 short stories. The book was published in December 2020 and launched posthumously in July 2021.